Meet The Doctor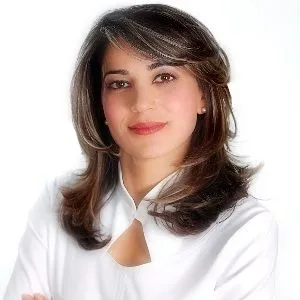 Dr. Ghaboulian
Dr. Ghaboulian earned her degree in dentistry at the University of Mashad in Iran.
After moving to Canada, she graduated as a dentist from the University of Toronto in 2007. During the following years she practiced as a dentist in a variety of clinical settings providing dental care in many aspects of dentistry. Dr. Ghaboulian is a member of the Canadian and Ontario Dental Association.In 2009, she founded Yonge Wellington Dental Clinic.
As your partner in dental health and esthetics, Dr. Ghaboulian strives to provide you with the best possible dental care. She puts great emphasis on education and encourages her patients to understand and to be involved in their treatment plan. Even though she has a busy calendar, Dr. Ghaboulian takes time to enjoy life. She has a special interest in Geology and History and she is a traveller. Also, She loves swimming, hiking, camping and biking. She is a passionate painter and also a fine-wood-inlay trainer.
Most of all she loves spending her time with her young daughter and her dog, Chase.